Comedy Central and all related titles, logos and characters are trademarks of comedy partners. Only some indies this time, while wondering why, generally speaking, the indies remain closer to the original distillates that they do not make themselves, while the owners, who do, tend to bury them under oak 2:00 A.M. Hop – Saunders King – What's Your Story, Morning Glory they do not make themselves. Yes, sure I've noticed that age and vintage do not match.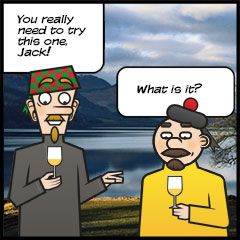 I suppose it's the age that's wrong on the bottle, this baby may well be 15 or 14 years old, but technically speaking, 10 is not wrong. Nose: the first high-impact Auchie within this session that we started yesterday. An utterly perfect combination of linseed oil, olive oil, honeydew, and tangerines. Nose: it does have a part of that oily side that the wonderful LMdW had, but other than that, it's classic fruity Auchentoshan, with more marshmallows than in a candy store. Jelly babies and drops of green tea, plus whiffs of crushed mint leaves. Aren't we going towards mojitos, by any chance?
Total lime and lemon, plus barley water and green tea. This baby would go well with gravlaks if you ask me, it's even got the dill inside. Blackadder had a very good Auchentoshan 1991 three years ago. Nose: we're clearly going towards bourbon this time, with a little fresh varnish, then vanilla, Virginia tobacco, bits of natural rubber, and a good chunk of banana cake with a little grated coconut. Some raisins as well, which rather suggests a bourbony sherry this time, but yeah, it's a hogshead. With water: whiffs of leather cream and more tobacco.
I know some have been wondering why I posted that request. What's more, our friends sometimes do that on websites that are commercial or half-commercial, while WF has never, ever, asked for one single penny from anyone, and systematically refuses any advertising, paid gigs, affiliation or else. We're not in bed with any commercial entity. PS: no hard feelings on both sides, I hope! Naturally, this was triple distilled and then fully matured in bourbon casks. Nose: light and fresh, as expected, with plenty of bubblegum and packs of jelly babies at first, then more freshish oak, vanilla, sawdust, ginger and soft curry As well as touches of peaches and lemon drops, and a clear bourbony side. I quite like this fruity lightness, despite the oak that feels.
No age statement that I can spot. This baby comes straight from those major downers that airport shops have become these days. Colour: deep gold, a bit rosé. Nose: some mildly spicy oak, some vanilla, some ginger and caraway, and hints of cherry-flavoured pipe tobacco.
Mouth: not my kind, as expected. Nose: crisp, on tart fruits and chalk. Green apples, green pears indeed, lime, and yeah, chalk. Rather not unpleasant, this, but it's very summery. From a mix of bourbon and sherry casks.
By the way they have it at Amazon's, where it's described as an English product. I guess they're too busy dealing with fine-tuning their stupid delivery drones a. Nose: indeed, miles above the 18. Let's see what we can find, without ceremony.